PowerShell, Microsoft's replacement for the commandline, is included with Windows Server 2008, but you do need to install it. Here are the steps you need to take to get PowerShell up and running on your server:
1. Click Start and select Server Manager.
2. When the Server Manager window appears, go to the left pane and select Features.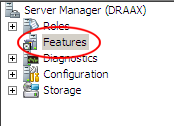 3. On the right, click the Add Features link.

4. Scroll down the list and check the Windows PowerShell checkbox.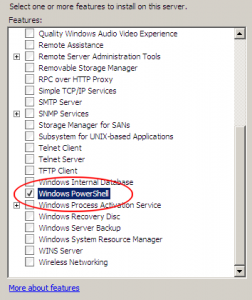 5. Click Next.
6. Click Install.
7. When the installation is complete, Windows should display that the installation succeeded.

8. Click Close.
9. Close the Server Manager. 10. To open PowerShell, go to the Start Menu, click All Programs and expand the Windows PowerShell 1.0 folder to get to the shortcut to Windows PowerShell.